To delegate Cardano (ADA), you need to install a Cardano Wallet first. A Cardano Wallet is software that is secured by several passwords and recovery sentences and enables the Cardano owner to "store" their ADA outside of cryptocurrency exchanges.
These are the most used wallets in Cardano:
Once the ADA is in your wallet, you can choose to delegate (Stake) it to a Stake Pool, selecting the pool of your preference: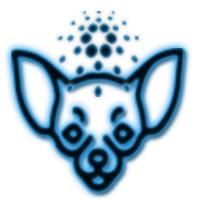 FREQUENTLY ASKED QUESTIONS:
WHAT IS CARDANO?



Cardano is a proof-of-stake (PoS) blockchain platform: the first to be founded on peer-reviewed research and developed through evidence-based methods. It combines pioneering technologies to provide unparalleled security and sustainability to decentralized applications, systems, and societies
WHY IS CARDANO ECOFRIENDLY?



Cardano's algorithm is millions of times more energy-efficient and environmentally sustainable than networks that use mining such as Bitcoin. Requires a lower Hardware investment with less electricity consumption.
WHAT IS A STAKE POOL?



Staking helps to secure the Cardano network. Through staking, ADA holders are taking their ADA out of circulation. Stakers are rewarded for this by receiving rewards every epoch..
WHAT IS THE BENEFIT OF STAKING?

Stake pools are run by stake pool operators. These are network participants with the skills to reliably ensure consistent uptime of a node, which is essential in ensuring the success of the Ouroboros protocol and the Cardano network as a whole.
WHAT DOES IT COST TO STAKE?



Only a very small initial registration fee. There is a 2 ADA deposit that is required to start staking, however that deposit is returned when you stop staking. Registering your wallet is a transaction on the blockchain so you will be charged a one-time transaction fee of approximately 0.17 ADA.
WHEN I SWITCH POOLS WILL I LOSE OUT ON ANY REWARDS?

No, no rewards are lost when you switch pools. When you move your ADA between pools you'll continue to earn rewards from your current pool for 2 more epochs, after that you'll simply start to earn rewards from your new pool.